Christmas Holiday Chocolate Candy Bar Wrappers make the perfect SWEET Holiday gift. We offer a choice of HERSHEYS® 1.55oz bars and 1.5oz KitKat® chocolate wafer bars. Give a Christmas Chocolate Bar Favor to family, friends, co-workers and don't forget teachers and classmates, remember everyone loves chocolate. Shown are some pre-designed Christmas Candy Bar Wrappers and Happy Holidays Chocolate Bar Favors. We also offer Holiday Chocolate Gift Boxes and can ship your order for you! To ensure a crisp image we only use high quality laser gloss paper to print our Christmas Holiday candy bar wrappers. ORDER EARLY - Our Christmas Candy Wrappers are very popular..Yes! we take PRE-ORDERS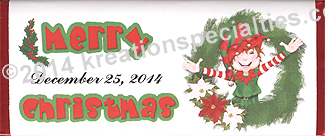 Christmas Elf Chocolate Bar Wrapper -1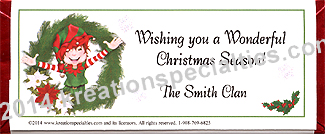 Christmas Elf Chocolate Bar -Back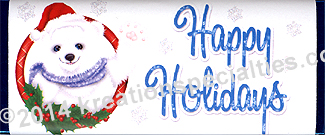 Happy Holidays Polar Bear Candy bar -2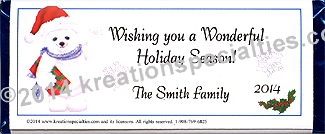 Happy Holidays Polar Bear Candy Bar Back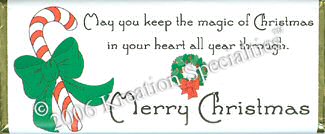 Holiday Candy Cane Candy Wrapper -3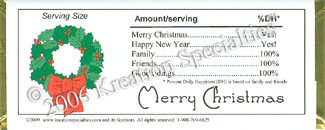 Holiday Candy Cane Candy Wrapper Back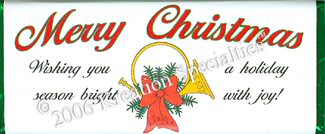 Merry Christmas French Horn Wrapper 4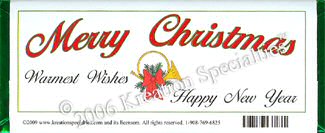 Christmas French Horn Candy Bar Wrapper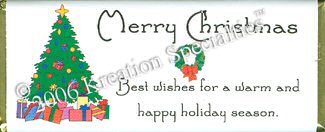 Christmas Tree Chocolate Candy Bar 5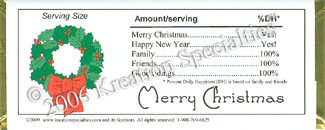 Christmas Tree Chocolate Candy Bar Back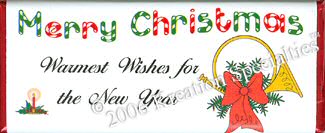 Christmas Warmest Wishes wrapper 6
Christmas Warmest Wishes Wrapper back

Happy Holidays Candy Wrapper 7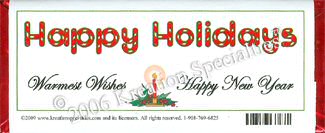 Happy Holidays Candy Wrapper 7 Back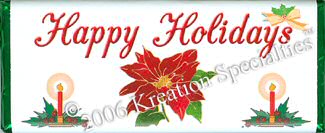 Happy Holidays Candy Bar Wrapper 8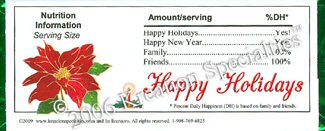 Happy Holidays Candy Bar Wrapper Back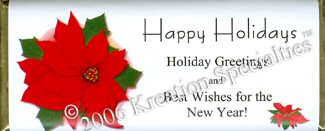 Happy Holidays Poinsettia Wrapper -9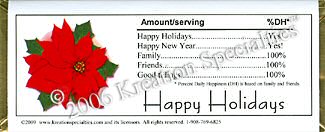 Happy Holidays Poinsettia Wrapper Back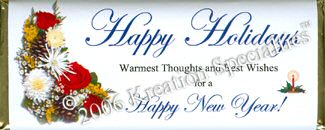 Happy Holidays Hersheys® Bar Wrapper -10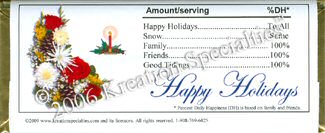 Happy Holidays Hersheys® Bar Wrapper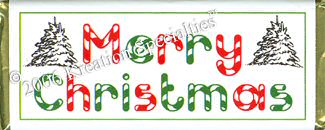 Merry Christmas Hersheys® Wrapper -11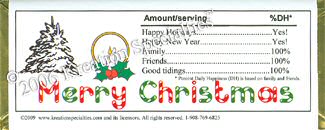 Merry Christmas Hersheys® Wrapper Back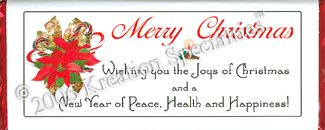 Joys of Christmas Candy Wrapper -12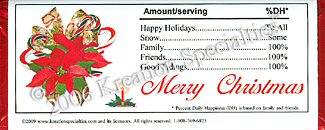 Joys of Christmas Candy Wrapper Back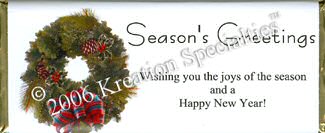 Season's Greetings Candy Wrapper -13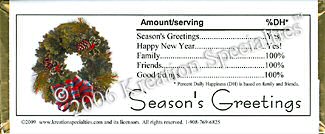 Season's Greetings Candy Wrapper Back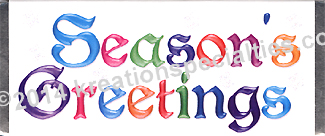 Season's Greetings Chocolate Bar -14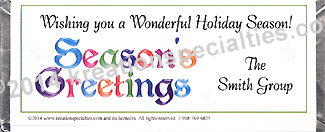 Season's Greetings Chocolate Bar Back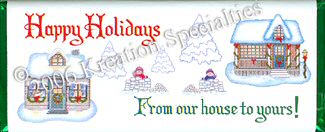 Holidays From Our House Wrapper -15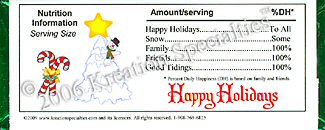 Holidays From Our House Wrapper Back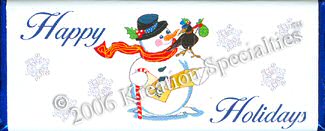 Snowman Happy Holidays Wrapper 16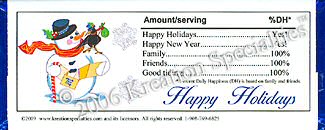 Snowman Happy Holidays Wrapper Back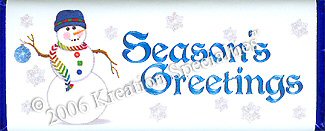 Snowman Hersheys® Bar Wrapper -17


Snowman Hersheys® Bar Wrapper Back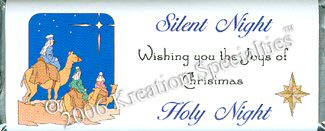 Silent Night Chocolate Bar Wrapper -18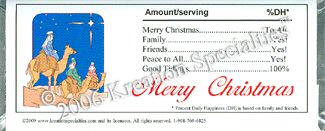 Silent Night Chocolate Bar Wrapper Back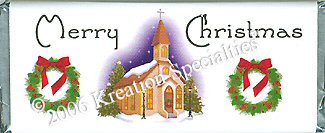 Merry Christmas Church Wrapper -19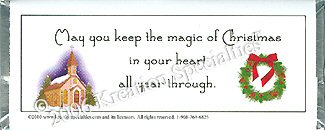 Merry Christmas Church Wrapper Back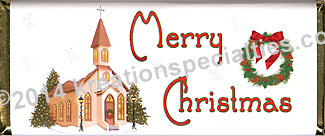 Merry Christmas Chocolate Bar Favor -20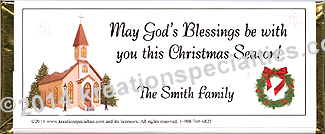 Merry Christmas Chocolate Bar Favor Back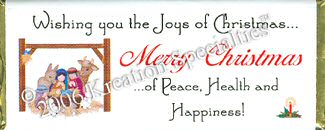 Christmas Manger Candy Wrapper 21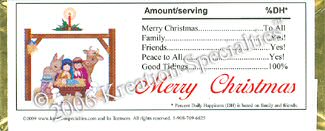 Christmas Manger Candy Wrapper Back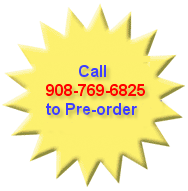 We Do It All from design to printing to
Wrapping - Packing and Shipping!

Never a charge for in stock foil color.

Silver - Gold, - Dark Blue - Medium Blue
Pink - Red - Green - Purple or Copper

Our price includes Chocolate Bar
Foil and Wrapper!

Your order comes completely ASSEMBLED ...
...nothing for you to do!

Shipping Information
Top of Page