Send something different as a gift for that special occasion or event, or just to let someone know you are thinking about them.
Everyone loves CHOCOLATE, and here at Kreation Specialties™ we have the PERFECT gift that makes a chocolate lover's dream come true. Our Chocolate Candy Bar Gift Sets are a great solution to all your personal and corporate chocolate candy gift giving needs!
We have the perfect Gift Sets for any occasion, such as Birthday Candy Gift Sets, Over The Hill Candy Gifts, Patriotic Candy Gifts, all Anniversaries, Religious events, Baby Gift Sets, Christmas Candy Gift Sets, Hanukkah Candy Gifts, Weddings and so much more. Our unique Chocolate Candy Bar Wrapper Gift Set comes in either 8,12 or 24 HERSHEYS®1.55 oz. milk chocolate bars.

---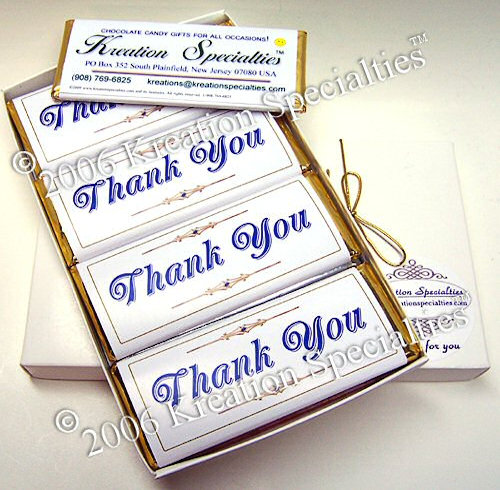 Thank You Chocolate Bar Gift Set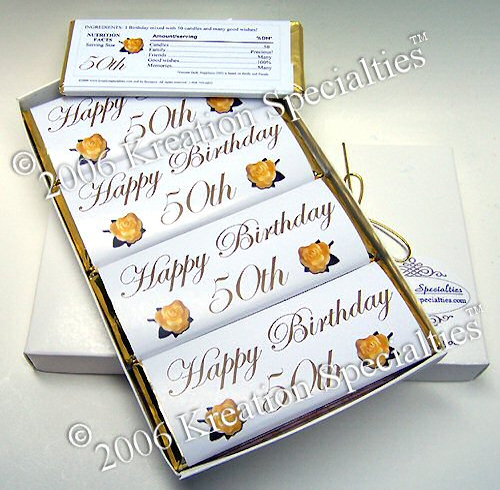 50th Birthday Chocolate Bar Gift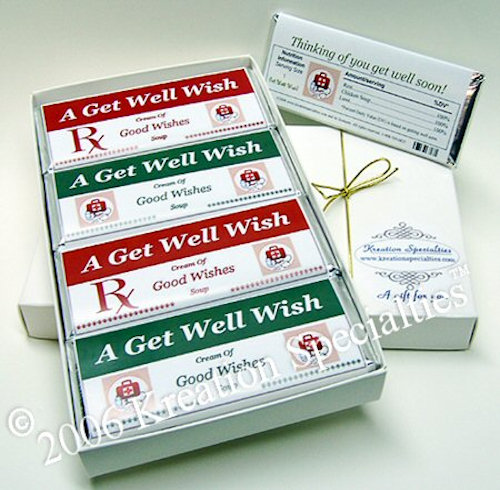 Get Well Chocolate Bar Gift Set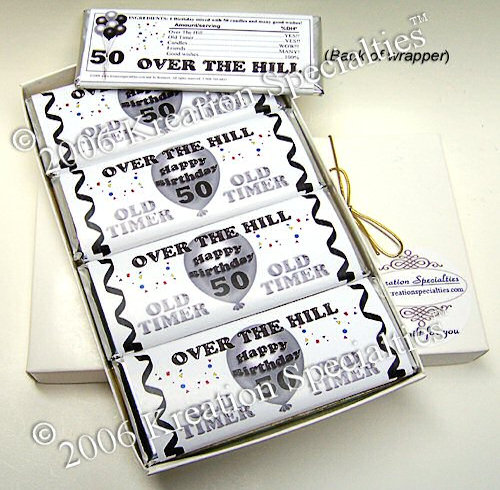 Over The Hill Chocolate Bar Gift Set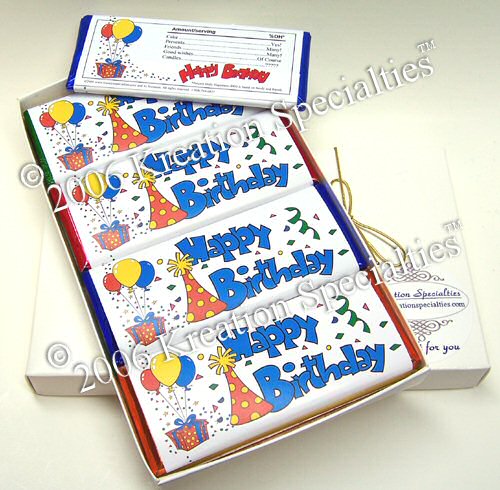 Birthday Chocolate Bar Gift Set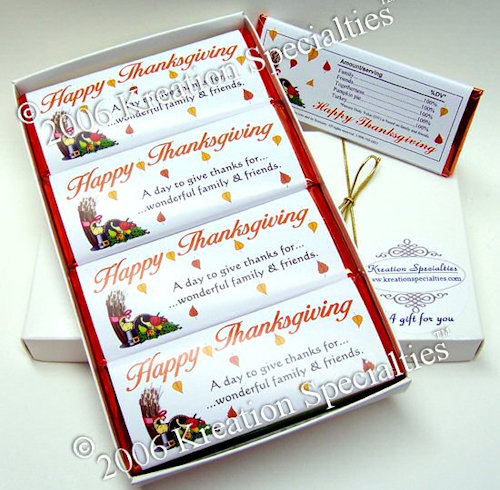 Thanksgiving Chocolate Bar Gift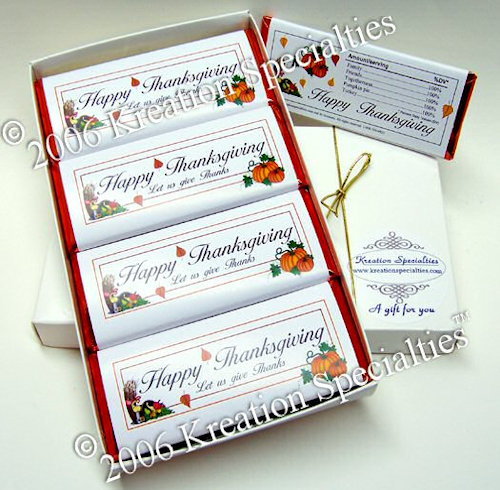 Happy Thanksgiving Candy Bar Gift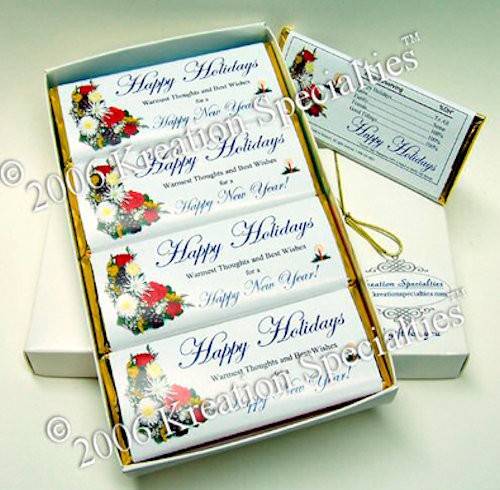 Happy Holidays Chocolate Bar Gift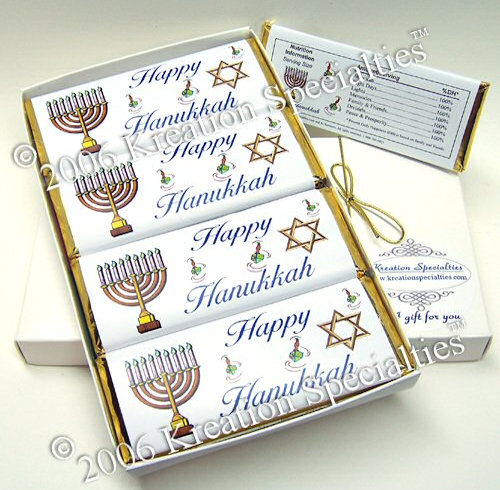 Happy Hanukkah Chocolate Bar Gift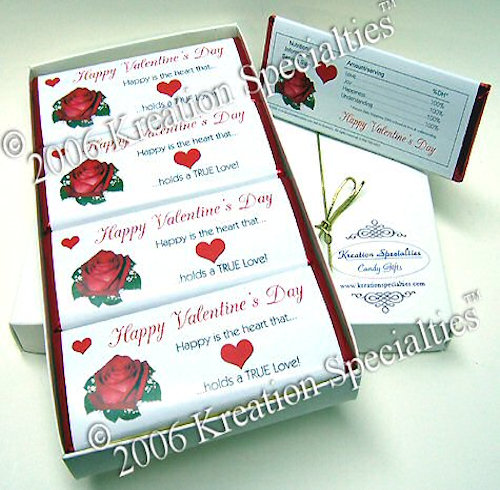 Valentine's Day Chocolate Bar Gift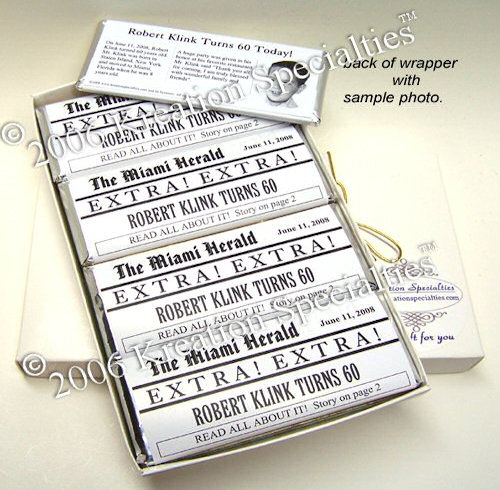 Headline News Chocolate Bar Gift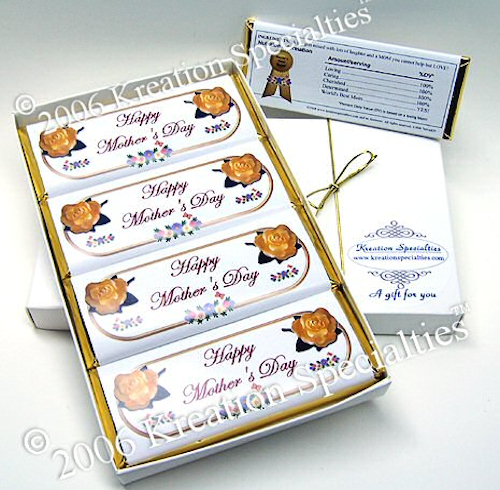 Mother's Day Chocolate Bar Gift Set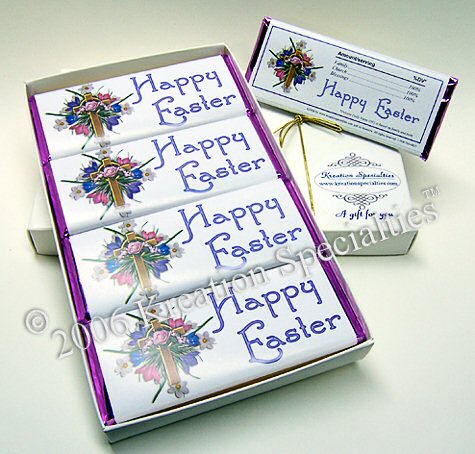 Easter Chocolate Bar Gift Set - 1
HERSHEYS® 1.55 oz Milk Chocolate Bars are - Kosher Status: OUD

Product ID
GIFT-SET-H - 8 only *$22.95 + s/h
GIFT-SET-H 12 only *$27.95 + s/h
GIFT-SET-H- 24 only *$49.95 + s/h

Top of Page
We Do It All from design to printing to Wrapping - Packing and Shipping!

Never a charge for in stock foil color.

Silver - Gold, - Dark Blue - Medium Blue
Pink - Red - Green - Purple or Copper

Our price includes Chocolate Bar
Foil and Wrapper!

Your order comes completely ASSEMBLED ...
...nothing for you to do!

Call 908-769-6825