Confirmation "Praying Hands" Wrapper
---
Make this Confirmation a SWEET occasion with our Confirmation -Praying Hands- Candy Bar Favor. Under each personalized wrapper is a HERSHEY'S® milk chocolate bar wrapped in RED foil. Front saying: "May the Holy Spirit fill your heart this Confirmation day" Back saying: "Thank you for sharing this very special day with me." Can be used for a Boy or Girl Confirmation candy bar favor. This is a wonderful Sweet keepsake for family and friends as they join in celebrating this Holy occasion. Gift sets also available, remember to order early as this is a very popular item. - More samples on our website.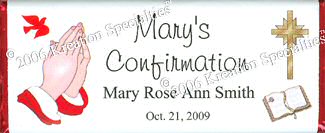 Confirmation "Praying Hand" Hershey's® BarWrapper -Front


"Praying Hand" Confirmation Candy Bar Favor -Back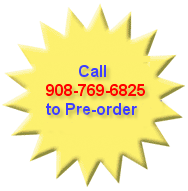 We Do It All from design to printing to
Wrapping - Packing and Shipping!

Never a charge for in stock foil color.

Silver - Gold, - Dark Blue - Medium Blue
Pink - Red - Green - Purple or Copper

Our price includes Chocolate Bar
Foil and Wrapper!

Your order comes completely ASSEMBLED ...
...nothing for you to do!

Top of Page