Two Peas in a Pod Chocolate Bar Wrappers

Chocolate Favors For All Occasions!

---
Twin Boys "Two Peas In A Pod" Candy Wrapper
Baby Shower - Twin Boys - "Two Peas in a Pod" Chocolate Bar Wrappers make a SWEET Birth Announcement to give to family and friends. The front has the name and date of the baby shower and the back of the wrapper can be modified with text you request. Under each Twin Boys -"Two Peas in a Pod" wrapper is a delicious HERSHEY'S® milk chocolate bar wrapped in Blue or Silver foil. Give this Chocolate Bar Favor to everyone at the Baby Shower as a thank you for attending. Order early as our HERSHEY'S® Candy Bar Wrappers are very popular. Call 908-769-6825 today - More samples on our website.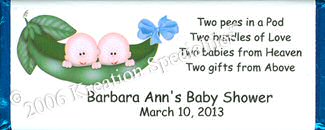 Twin Boys- "Two-Peas-In-A Pod" Candy Bar Wrapper - Front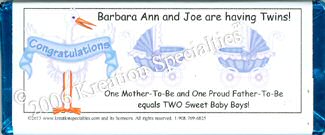 Twin Boys- "Two-Peas-In-A Pod" Chocolate Bar Favor - Back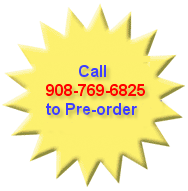 We Do It All from design to printing to
Wrapping - Packing and Shipping!

Never a charge for in stock foil color.

Silver - Gold, - Dark Blue - Medium Blue
Pink - Red - Green - Purple or Copper

Our price includes Chocolate Bar
Foil and Wrapper!

Your order comes completely ASSEMBLED ...
...nothing for you to do!

Top of Page